A Teen Died After Losing His Leg and Penis in a Horrific Shark Attack
The tiger shark reportedly attacked him at his local beach in Brazil.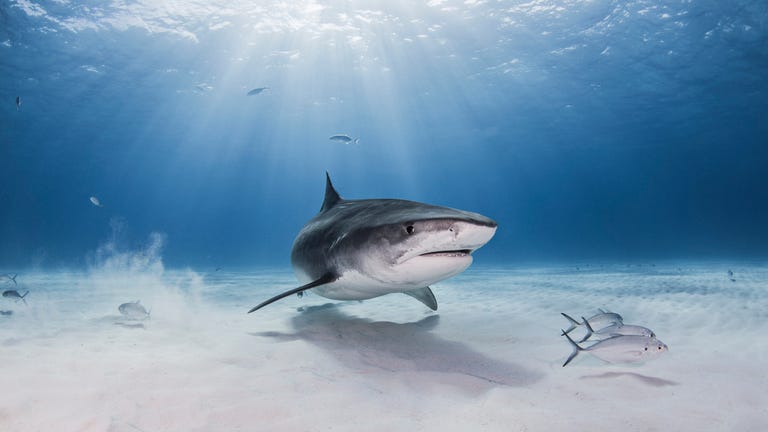 On Sunday, 18-year-old Jose Ernestor da Silva was killed by a tiger shark off the coast of Brazil. The teen died after the shark ripped off his leg and his penis in a horrifying attack, according to the Daily Mail.
Da Silva was reportedly taken by ambulance to Restauracao Hospital in Recife, suffering two heart attacks en route. In a three-hour operation, doctors amputated his left leg and attempted to reattach his veins to his penis, but the teen died a few hours later.
"He arrived unconscious, with an extremely serious injury. After the surgery, he was taken to the Intensive Care Unit," Miguel Arcanjo, the Director General of the hospital, told reporters, according to the Daily Mail. "He lost a lot of blood, which was replaced, but he suffered hypovolemic shock and passed away."
According to the Daily Mail, this is the second major shark attack on the same beach in the Jabotao de Guararapes district of greater Recife in just the last two months. On April 15, 35-year-old Pablo de Melo received both a leg and hand amputation after a shark attacked him in the same location.
Da Silva's attack reportedly marks the 65th shark attack registered along the coast of Brazil's Pernambuco state since 1992.
Worried about swimming in the ocean after reading this?